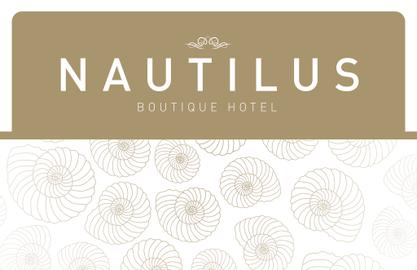 Best Price Guarantee
Reservation at the best price guaranteed only on our website
Rooms and suites in the center of Tábor
The perfect solution for long or short stays
Welcome to our hotel
The Boutique Hotel Nautilusis located on the historical Zizka square, at the centre of Tabor. It features 22 uniquely decorated rooms of four categories, including a ravishing Presidential Suite with a breathtaking view of the historic city center. Each of these luxurious rooms is a unique combination of modern technology, ancient fossils and art deco furniture, making it an ideal place for both, individual and corporate clients.
---
The ultimate reflection of excellence and high level of services is complemented by a wellness center with a wide range of services and a refined Goldie restaurant with traditional Czech and international cuisine served by its chef Jan Horký.
---
Due to its location, Tábor is an excellent starting point not only for family recreation and romantic stay, but also to explore South Bohemia. This region amongst others, offers quiet countryside, vast forests, rivers, ponds, beautiful villages and cities. Countless architectural gems such as Červená Lhota, The Castle of Hlubokáor the town of Český Krumlov - listed on the UNESCO heritage list - can be found in this area.
---
Good to know
Check- in: 14:00 - 00:00
Check- out: 07:00 - 11:00
All children are welcomed.
Pets: Pets are allowed. Charges may be applicable.
Private monitored hotel parking space.
What our guests say
"
Super friendly staff, spacy room with nice view to the market square. Excellent diner and breakfast.
"
"
We loved our time staying at Hotel Nautilus. The building and rooms are lovely. The restaurant is wonderful. My only regret is that we did not stay longer in Tábor.
"
"
Excellent hotel; perfect stay. Staff was friendly and attentive. Room was spacious, beautiful, cool and clean. Restaurant was delicious. The best hotel of our trip, by far. Tabor is worth a visit, and this hotel shouldn't be missed.
"
"
Spektakularně grandiózní. Slečna na recepci byla úžasná.
"
"
Breakfast was not up to standard
"
KRISTINA MATTS
8-Jul-2018
Read more opinions
3 reasons to stay with us
Location in the historical city centre